Your new swimming pool is a huge investment, so you want to protect it at all costs! Sunlover Heating has you covered with a range of pool blankets to ensure your pool stays free from dirt, dust and debris. On top of a pool blanket, you should ensure that you are staying on top of your weekly maintenance.
Why purchase a pool blanket?  
Sunlover Heating pool covers and blankets complement your 'swim when you want lifestyle' to add value to your pool.
Reduce dirt and debris
Implementing a pool blanket prevents 90% of air-bourne dirt and debris from entering your pool. Not only will this keep your pool cleaner but it also will reduce the stress on your filter and cleaning equipment. Therefore, your equipment will act more efficiently for longer! 
Reduce Water Evaporation
Depending on your location and it's climate and rainfall your pool may be losing between 100 and 200 litres of water every day. A pool blanket can prevent unnecessary water loss.
Reduce Heat Loss
As previously discussed, your pool blanket can help aid in the reduction of water evaporation. However, this also means that you can save heat loss too. Water evaporation is responsible for approximately 70% of the heat in your pool. Therefore, by using a pool blanket you can create a barrier between your pool and the atmosphere. This means your water temperature can be maintained and even increased!  
Reduce Chemical Loss
Your pool blanket can also help keep your chemicals in your pool. Did you know Sunlover pool covers can reduce chemical and salt loss by up to 50%? Therefore, your pool is staying in good health whilst you are saving money on products.
Bubbles Increase Heat
Whilst your pool blanket is working to upkeep the health of your pool it can also heat it. The bubbles on the pool blanket are rapidly heated by the sun and then that heat is transferred to your pool water. Each Sunlover Heating solar pool cover has about 11,500 bubbles per square metre – about 40% more than other pool covers.
If you combine your pool blanket with another heating solution you can reep the rewards of your investment all year round!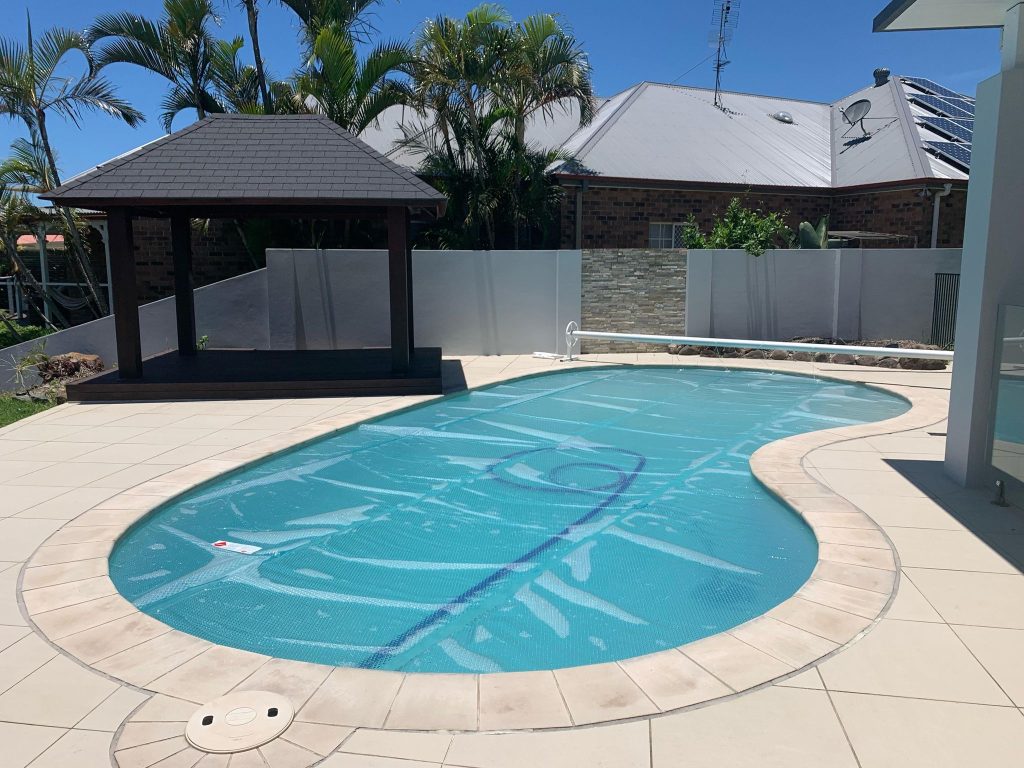 When you purchase a Sunlover pool blanket you can rest assured that your investment can be protected all year round! Contact us for a consultation today!